Jacksonville Beach Bankruptcy Attorney
Bankruptcy can be one of the most financially challenging situations any individual or business can face. It's not easy facing court trials, credit collectors, and government-appointed trustees, and it's much more difficult to face them alone. When you find yourself overwhelmed with bankruptcy, it's best to handle it with an expert by your side. If you need a proven excellent Jacksonville Beach bankruptcy attorney, Florida Bankruptcy Attorneys has got your back.
Bankruptcies in Jacksonville Beach, FL are heard in one of the three bankruptcy districts in the state—northern, middle, and southern. Most bankruptcies are settled with a reorganization of financial situations, court-approved payment plans, or property liquidation until the amount of debt can be finally paid.
Three of the most common bankruptcy chapters include Chapter 7 or liquidation bankruptcy, Chapter 13 or wage earners bankruptcy, and Chapter 11 or business reorganization. For all your legal assistance needs for bankruptcy, call Florida Bankruptcy Attorneys, Jacksonville Beach's leading bankruptcy firm.
Call Florida Bankruptcy Attorneys at (352) 747-8681 for your Free Consultation!
Chapter 7 Bankruptcy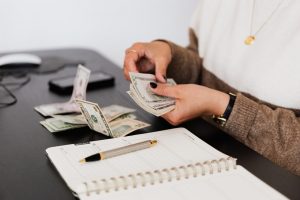 A Chapter 7 bankruptcy typically involves liquidating an individual's non-exempt properties to pay for the remaining debt. It gives people a fresh start in their financial lives, even though there is a high chance that they will lose certain properties to cover their debt value.
Filing for a Chapter 7 bankruptcy involves passing the means test, which is a criterion that prevents people from abusing their right to file for bankruptcy. According to legal standards, a person who passes the means test is legitimately bankrupt and deserves to have a Chapter 7 filing that can help them get their life back on track.
The process of a Chapter 7 bankruptcy involves petitioning the court for the bankruptcy order, which involves collating all necessary documents and drafting the proper schedules for the entire process. There is also a required credit counseling course that one must take before filing. The debtor must also attend an official meeting with a court-appointed trustee and, sometimes, the creditors to make sure all information is accounted for. Finally, the trustee will then proceed to auction and sell the individual's non-exempt properties and distribute them among the debtor's creditors to settle the corresponding debts.
Processing a Chapter 7 bankruptcy is rarely done without the help of an expert. It is a technical and grueling process that can be significantly smoother and more likely to succeed if you have a Jacksonville Beach bankruptcy attorney by your side. If you're looking for a lawyer who can help you protect certain assets, represent you aggressively in front of the court and your creditors, and assist you with all the legal paperwork and documentation you have to do, then all you need is an attorney from Florida Bankruptcy Attorneys.
Chapter 13 Bankruptcy
In contrast with a Chapter 7 bankruptcy wherein properties are sold to pay for the remaining debt, a Chapter 13 bankruptcy involves a court-approved plan to pay and distribute a certain amount of money to the appropriate creditors every month.
Also called "wage earners" bankruptcy, Chapter 13 allows people who have gone bankrupt yet still have a steady source of income to get their life back together through a slow but steady repayment process of their debts.
People often aim to file a Chapter 13 bankruptcy so they can protect their assets, such as avoiding a house foreclosure, making up for delayed car or mortgage payments, or being in a better position to pay back their taxes.
Formal Chapter 13 plans to reorganize one's finances typically last up to five or ten years. The court will appoint a trustee to ensure that the original deals are met properly and on time. People eligible for a Chapter 13 bankruptcy must prove that they have a stable source of income to continuously pay for their agreed monthly dues for the period. Hire a Jacksonville Beach bankruptcy attorney from Florida Bankruptcy Attorneys to help you get the best Chapter 13 payment plan for your case.
Benefits of Getting a Bankruptcy Attorney
At Florida Bankruptcy Attorneys, we make sure that you get your money's worth in our work in the legal industry. Bankruptcy is already a financially tough challenge to face. Our team of bankruptcy specialists will ensure that the extra funds you spend will be all the help you will ever need to get your life back on track.
With legal bankruptcy experts from Florida Bankruptcy Attorneys, your complex and highly technical bankruptcy case can be significantly smoother and easier for you to handle. You will have an expert's opinion and aid in all your paperwork, including collecting the required financial documents, drafting your payment plans and schedules, and gathering needed evidentiary information for your hearings. If you're not entirely confident in handling all the legalese in your bankruptcy process, it is best to find an attorney to make sure all your documents are tight and effective.
Aside from paperwork, a bankruptcy attorney can also help you have better decision-making throughout the process. We can even advise you which bankruptcy chapter is best for your situation. Some chapters may seem to be the most common option for many people, but no two cases are the same. We are dedicated to ensuring that you have the best results in your bankruptcy case with more assets saved and easier payment plans.
Florida Bankruptcy Attorneys's legal team is ready to negotiate with your creditors, trustee, and the court and represent your best interests. We will make sure that you have a fighting chance to discuss the protection and value of your assets and collateral, payment terms, payment periods, and interest rates.
You can expect to have an overall higher chance of better results when you get a Jacksonville Beach bankruptcy attorney from Florida Bankruptcy Attorneys. As the numbers show, very few individuals miss the chance of hiring an attorney to aid their bankruptcy cases. And for those who do, the chances of having ideal results are even fewer. So get an excellent attorney today to get your life back on track in no time.
Let's Talk – Free Consultation


Are you interested in our services? We begin our cases with a free consultation between our clients and our bankruptcy attorney to make sure that we hear your case as close as possible. We are committed to finding the best legal solutions for your bankruptcy case.
Call Florida Bankruptcy Attorneys at (352) 747-8681 for a Free Consultation!