Florida Business Bankruptcy Attorney
Business bankruptcy is a tough financial crisis to go through, considering the high-value assets that dwarf those of a smaller consumer bankruptcy case. It takes a lot to stabilize corporate credit, unpaid debts, and revitalize overwhelmed net income.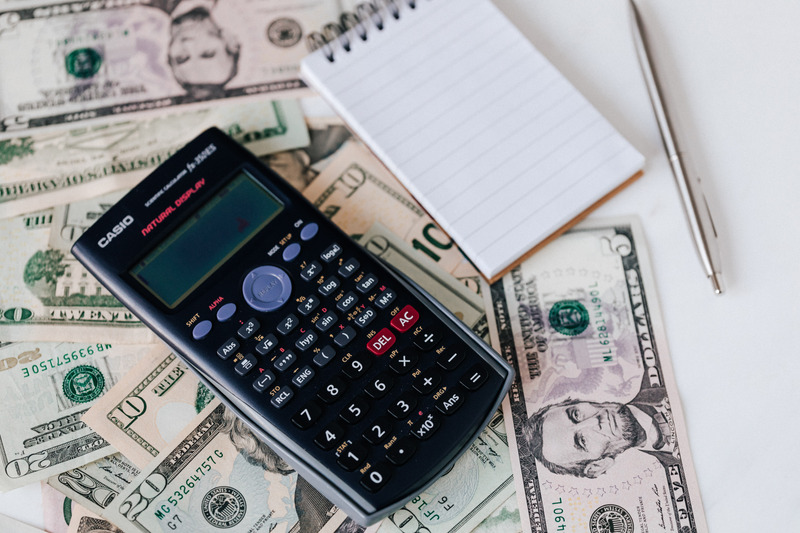 Enjoy top-notch bankruptcy legal services from Florida Bankruptcy Attorneys. We can provide you with the best Florida business bankruptcy attorney. Our team of dedicated law experts has all the experience, training, resources, and character needed to get the best possible results for your bankruptcy. Whether we're looking at a high-profile Chapter 11 case or a smaller Chapter 7 sole-proprietorship, we are ready to serve with the utmost work ethic and professionalism.
Call Florida Bankruptcy Attorneys at (352) 747-8681 for your Free Consultation!
High-Quality Legal Services for Business Bankruptcies
The type of bankruptcy a business must file depends on several factors, such as the type of business (sole proprietorship, corporation, etc.), the amount of secured and unsecured debts, and your ability to pay. If your business is better off paying the remaining debt than selling your properties and assets, then you ought to file a Chapter 13 bankruptcy instead of Chapter 7.
If your debt amount is way over the debt ceiling of a Chapter 13 bankruptcy, which is around $390,000 for unsecured debts and over $1,184,200 for secured debts, then you'll be more eligible to file for a Chapter 11 bankruptcy. If your business is a sole-proprietorship, then a Chapter 7 bankruptcy may be better for you since there are no significant divisions between you and your business.
If you want to know which business bankruptcy is the best for your case, it is ideal to get the recommendations of a Florida business bankruptcy attorney from a trusted legal firm. At Florida Bankruptcy Attorneys, we are committed to bringing our clients the best bankruptcy legal services that we can provide, even if it takes shifting from one bankruptcy chapter to another just to get the best results.
Chapter 7 Bankruptcy
Also called liquidation bankruptcy, Chapter 7 bankruptcies involve liquidating a person or a business's assets and using the funds to pay for the remaining debt.
An individual with an average income below the national median is eligible to file a Chapter 7 bankruptcy. Once it's filed, the court shall issue an order to stop all credit collection and all methods that creditors can execute to get funds from the debtor. Negotiation processes with creditors and a court-appointed trustee will commence. The trustee will then take charge of the liquidation process through selling and auctions, and the court will distribute the funds to the debtor's creditors.
Chapter 7 bankruptcies will involve drafting petitions and schedules, collecting pertinent financial documents, and negotiating with the court and creditors. Hire a first-rate business bankruptcy attorney from Florida Bankruptcy Attorneys to help you handle all your paperwork and discussions efficiently.
Chapter 13 Bankruptcy
If you still have a steady source of income and want to protect your assets, an alternative option is a Chapter 13 bankruptcy. Also called wage earner's bankruptcy, this type of bankruptcy enables people to negotiate with their creditors and the court a monthly payment plan that typically spans five years.
Instead of selling their property to pay for the debt, the court-appointed trustee is in charge of ensuring that the agreements on the payment plan are properly met right on schedule.
Apart from drafting the petition and collating the required documents, a Chapter 13 bankruptcy involves the technical drafting of the payment plan that must include all important financial information, such as the creditors, the type of credit, and the amount of distributed funds to each creditor, among others. Our Chapter 13 bankruptcy specialists at Florida Bankruptcy Attorneys can help you achieve a payment plan that can best protect your interests.
Chapter 11 Bankruptcy
Chapter 11 bankruptcy is also more of reorganization bankruptcy that is primarily designed for businesses. The business is also enabled to negotiate a payment plan that can come from either the liquidation of some of their properties, their steady stream of income, or new sources of financing.
Even after filing the bankruptcy order, the business can still operate its routine financial activities, such as purchasing from suppliers for their regular products and paying employees' salaries. This is so the business can continue its income-generating activities even under overwhelming debt. These activities, called "first day motions," must also be approved by the court before or immediately after the main bankruptcy petition is submitted.
Chapter 11 bankruptcies are usually high-asset cases that even individuals with a high amount of debt can file. They are typically more complex than Chapter 7 and 13 bankruptcies, and therefore require the assistance of an expert even more. For all your Chapter 11 bankruptcy needs, Florida Bankruptcy Attorneys has the right attorneys for you.
Top-Notch Legal Services for Business Bankruptcies
Individuals who file for bankruptcy without an attorney are statistically low, and the chances of getting a successful result are even lower. For more complex and high-profile situations that business bankruptcies bring, it is more advisable to hire the services of an expert.
Florida Bankruptcy Attorneys is a leading legal firm that specializes in bankruptcies. With our experience handling various business bankruptcy cases, we are confident that we have what it takes to handle your paperwork with thoroughness and excellence, represent you in court and in front of your creditors with aggressiveness and sharpness, and recommend to you the best decisions you can take regarding your bankruptcy.
We understand the gravity of bankruptcy for businesses. Considering what's at stake for our clients, we make sure that we only provide the highest quality of legal services that the industry can provide. So when you need a Florida business bankruptcy attorney, Florida Bankruptcy Attorneys has got your back.
Let's Talk – Free Consultation


Are you interested in our services? Call us today and get your business up and running in no time. We can begin our business with a free consultation with one of our Florida business bankruptcy attorneys so we can have a closer look at your case. We can't wait to work with you!
Call Florida Bankruptcy Attorneys at (352) 747-8681 for your Free Consultation!