Florida Chapter 13 Bankruptcy Attorney
Facing financial hardships can be a huge weight on your shoulders. Supporting your family, keeping a roof over your head, and making sure there is enough in the bank to meet your debt obligations isn't always possible. Life can change, situations can change, and when they do, it pays to have an experienced bankruptcy attorney on your side.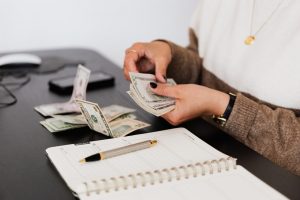 In contrast with a Chapter 7 bankruptcy wherein properties are sold to pay for the remaining debt, a Chapter 13 bankruptcy involves a court-approved plan to pay and distribute a certain amount of money to the appropriate creditors every month.
Also called "wage earners" bankruptcy, Chapter 13 allows people who have gone bankrupt yet still have a steady source of income to get their life back together through a slow but steady repayment process of their debts.
People often aim to file a Chapter 13 bankruptcy so they can protect their assets, such as avoiding a house foreclosure, making up for delayed car or mortgage payments, or being in a better position to pay back their taxes.
Formal Chapter 13 plans to reorganize one's finances typically last up to five or ten years. The court will appoint a trustee to ensure that the original deals are met properly and on time. People eligible for a Chapter 13 bankruptcy must prove that they have a stable source of income to continuously pay for their agreed monthly dues for the period. Hire a Florida Chapter 13 bankruptcy attorney from Florida Bankruptcy Attorneys to help you get the best Chapter 13 payment plan for your case.
Call Florida Bankruptcy Attorneys at (352) 747-8681 for your Free Consultation!
Understanding Chapter 13 Bankruptcy
Chapter 13 bankruptcy is intended for those who would like to repay their debts, but need assistance with stopping creditors from harassing them. Not everyone is able to file a Chapter 7, based on their current level of income. However, it is not uncommon for even high-earning individuals to find themselves with more debt than they can manage.
Chapter 13 bankruptcy provides an option for those who either make to much for a Chapter 7 bankruptcy, or those who have assets that they wish to protect from dissolution. Chapter 11 bankruptcy can also be filed by individuals who have debts that exceed the limits of a regular Chapter 7 or 13 bankruptcy. Whatever your situation, our Florida Chapter 13 bankruptcy attorneys can help you select the appropriate type of bankruptcy to apply for, as well as assist you throughout the entire process.
First-Rate Bankruptcy Legal Services
The numbers show that individuals who represent themselves in their bankruptcy filings have statistically lower chances of getting ideal results. Needless to say, in more complex and high-profile cases involved in Chapter 13 bankruptcy filings, it's generally recommended that individuals file their bankruptcies with an expert on their side.
Florida Bankruptcy Attorneys is a leading bankruptcy firm that has extensive experience handling business bankruptcies. We are fully equipped to handle your liquidation processes, plan drafts, petition and document compilation, and the rest of the legal services you will need in managing a Chapter 13 bankruptcy case.
Our company understands the gravity of a debt that is serious enough to file for a bankruptcy court order. We know the risks and stakes involved, so we guarantee that these considerations translate into our work. So if you need a passionate and aggressive Florida Chapter 13 bankruptcy attorney, contact Florida Bankruptcy Attorneys today and get your business up and running in no time.
Let's Talk – Free Consultation


Are you interested in our services? Call us today, and we can start our partnership with a free consultation with one of our leading Florida Chapter 13 bankruptcy attorneys. We are ready to closely listen to your case and find out the best options for your company to get out of debt successfully. We look forward to working with you!
Call Florida Bankruptcy Attorneys at (352) 747-8681 for your Free Consultation!