Orlando Financial Lawyer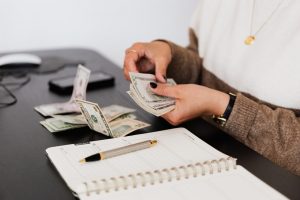 Are you having trouble with debt, credit, mortgages, taxes—with your overall financial life? There are ways to get you out of that huge financial crisis. When it comes to recovering from debt, it's always better to have experts by your side.
Florida Bankruptcy Attorneys is a leading law firm in the state, and we are ready to provide the best Orlando financial lawyer for all your legal, financial needs. Contact us today and get your financial life back on track in no time.
Call Florida Bankruptcy Attorneys at (352) 747-8681 for your Free Consultation!
Bankruptcy Legal Services
When faced with bankruptcy, whether you're an individual or a business, it is vital that you get the services of an experienced and knowledgeable attorney to help you maneuver through the entire legal process of bankruptcy. Every bankruptcy case requires technical paperwork, rigorous assessment of financial situations, and strong representation in front of creditors and the court.
Only a small percentage of people who file for bankruptcy enter the arena without a lawyer's aid, and the percentage of these people ending up with satisfactory results is even lower. Our legal team at Florida Bankruptcy Attorneys is ready to help you get your life back on track by employing all our resources, expertise, and passion to win any bankruptcy case you might be in.
The three most common types of bankruptcy include Chapter 7 or liquidation bankruptcy, Chapter 13 or wage earners bankruptcy, and Chapter 11 or business reorganization. Florida Bankruptcy Attorneys is fully equipped to provide the legal expertise needed in getting you the best results in any of these bankruptcy chapters.
A Chapter 7 bankruptcy primarily deals with liquidating an individual's assets to pay for their debts. A court-appointed trustee will be in charge of selling or auctioning the debtor's non-exempt properties, which are properties that are legally allowed to be acquired as debt repayment under a Chapter 7 bankruptcy. Chapter 7 involves submitting a formal petition, schedules, and other required documents, as well as discussions and negotiations with creditors, the trustee, and the court.
Chapter 13 is the alternative to a Chapter 7 bankruptcy if the debtor does not want to lose their properties. This type only involves getting the court to approve a long-term, typically five-year plan to repay the debt. However, the debtor must prove that they have the means to repay the debt through a steady source of income. A Chapter 13 bankruptcy gives the debtor the chance to prevent a house foreclosure and catch up with their automotive or mortgage payments.
No matter what bankruptcy you're planning to file, our attorneys at Florida Bankruptcy Attorneys can definitely help your case. We have experts in all three chapters of bankruptcy dedicated to providing the highest quality of legal bankruptcy services for our clients.
Top-Notch Legal Financial Services
Florida Bankruptcy Attorneys provides top-notch legal, financial services for people from all walks of life in Orlando, FL. If you're a high-profile business struggling to keep your income statement on the positive side, or a person who needs financial advice because you're not sure how to handle overwhelming debt and impending bankruptcy, we got you covered with a veteran Orlando financial lawyer that you can rely on.
At Florida Bankruptcy Attorneys, we understand the gravity of financial turmoil in one's life. We are passionate about assisting our clients through all the legal environments they are bound to enter to stabilize their financial situations. We are ready to thoroughly manage all your legal paperwork, aggressively represent you in front of the court and your creditors, and compassionately fight for your financial interests.
So, if you're looking for a first-rate Orlando financial lawyer that you can trust, look no further than Florida Bankruptcy Attorneys, the leading legal firm in town.
Let's Talk – Free Consultation


If you have any concerns and questions about our legal, financial services, we are here to help you out. We begin our process with a free consultation with one of our top Orlando financial lawyers. We want to listen to your case more closely and help you decide on the best solutions to your financial problems. We look forward to working with you!
Call Florida Bankruptcy Attorneys at (352) 747-8681 for your Free Consultation!